A.M. CASSANDRE ACCORDION
For my Graphic Design History course, taught by Douglass Scott, we were tasked to design an accordion about a famous designer's life, work, and impact. I was assigned A. M. Cassandre and I chose to design layouts and shapes that resembled his geometric and airbrushed style.
2017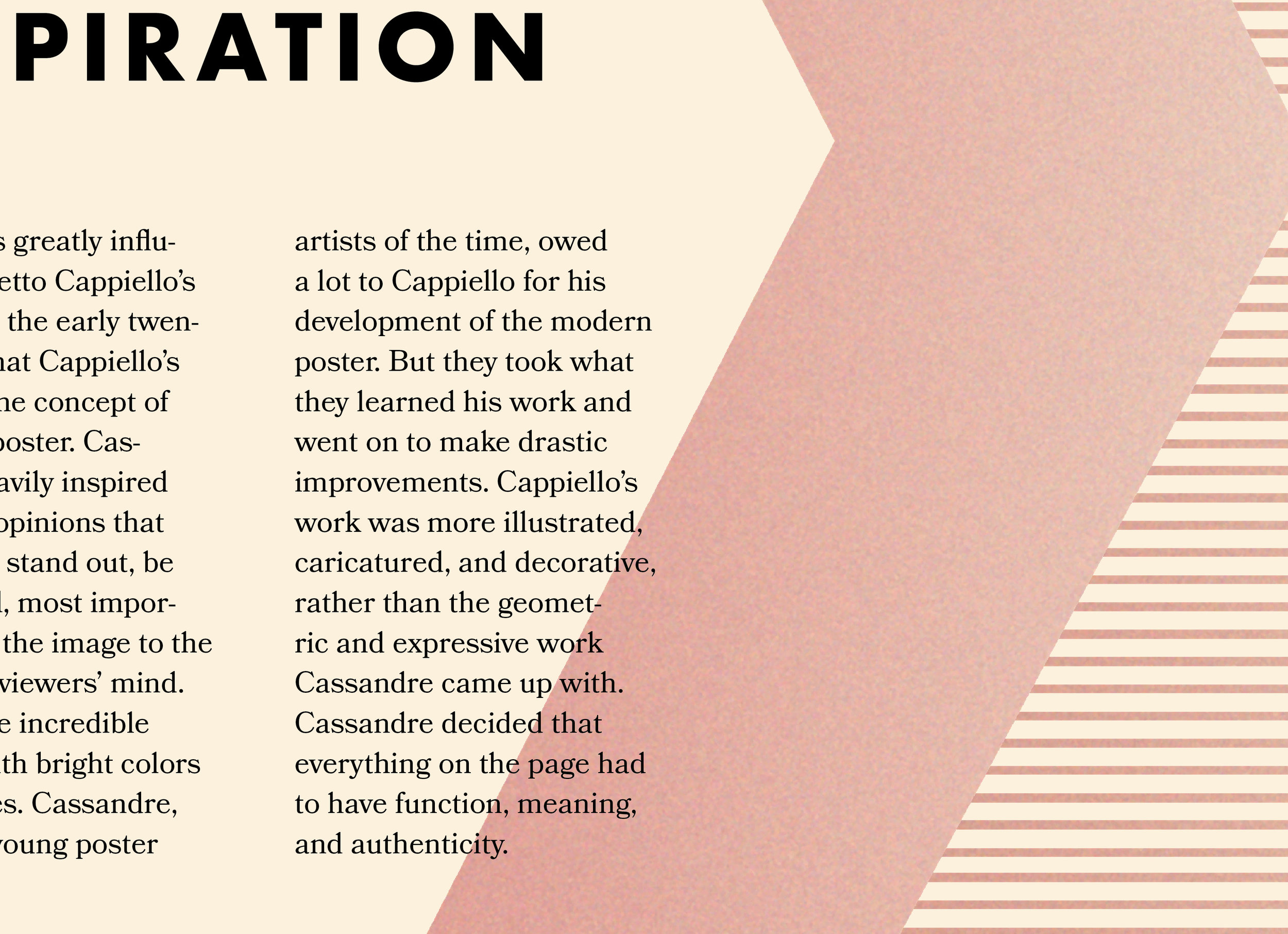 KEEPING FOCUS ON THE TEXT
I decided to have the text overlap the illustrations in some instances. Because of this, I slightly desaturated and dulled the colors of the illustrations so they wouldn't distract from the text and images.
THE ILLUSTRATIONS
Inspired by Cassandre's posters, I kept the illustrations simple and geometric. By creating an airbrush effect, I was able to pay tribute to his signature style while also making the shapes blend with the background.
TEXT HIERARCHY
I kept the citations separate from the text by typesetting them in the same typeface as the book's titles but in a different style. The citations are easy to find and they don't make the page too busy.